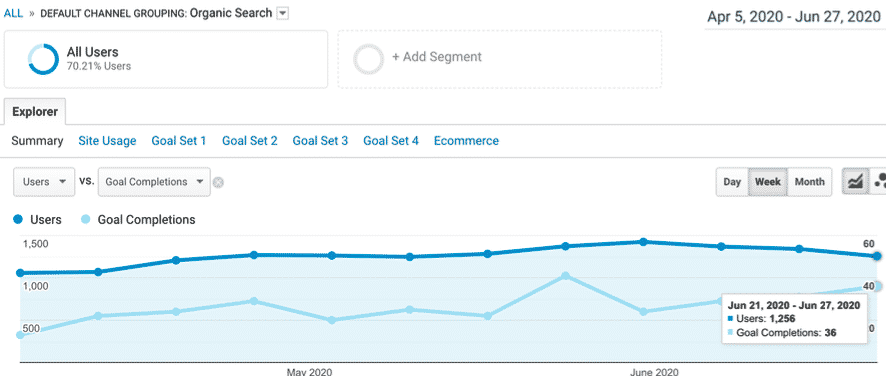 How we increased web enquiries for a prominent law firm by 100% in the first 3-months (using SEO)
This law firm came to us because their previous SEO agency was not delivering results…
It's not uncommon for law firms like this one to be burned and churned by an SEO agency…
Some SEO agencies simply don't care about generating results…
And others mean well but they just don't know what they're doing…
This law firm was getting no results – or much of anything in the way of reporting (but that's a story for another post)…
So, when our team did a comprehensive audit of their web presence and identified that we could indeed deliver fee-paying clients using SEO (and fast)…
They were, naturally, sceptical…
We asked for 3-months…
And we all know from the title what the result was…
Around 17 enquiries a month became 36…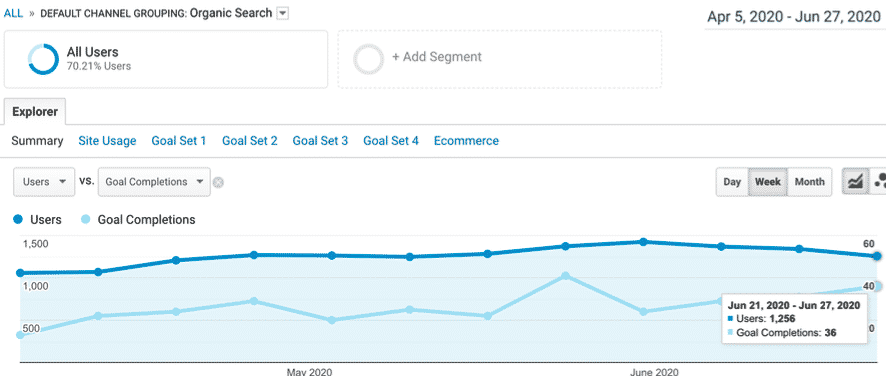 This is what we focused on in that time…
ON-PAGE OPTIMISATION
We conducted a comprehensive review of on-page SEO, adjusting metadata and web page content to present to Google in the most optimal fashion.
This is a an area that can provide quick-wins. You'd think most SEO agencies could do this well, but so many get it wrong (which is what we found with this law firm) and that can do more damage than good.
HIGH-QUALITY BACKLINKS
We then complemented that optimisation with a link outreach and guest blog posting campaign to attract high-quality backlinks.
We have an unfair advantage. We are marketing people, not IT people, so we absolutely dominate this area of SEO. And when backlinks can improve your ranking by up to 70%, that comes in very handy for delivering fee-paying clients.
CONTENT STRATEGY GUIDELINESWhen a law firm hires us for SEO, we see ourselves as entering a partnership with that firm – the common goal being more fee-paying clients.
So with this law firm, we also provided their internal team detailed content writing guidelines to maximise the effectiveness of content produced for SEO results. They were already creating it, but now it's SEO friendly.
You can find the full law firm SEO case study here.