Client Details
Adviceline Injury Law,
Australia
Services Provided
Personal Injury Law,
Worker's Compensation
Project Timeline
Project Duration:
3 months
Adviceline is a specialist personal injury law firm (a division of Holding Redlich) dealing with Workers Compensation, Work-related injuries as well as specialist practice areas: Medical Negligence, Dust Diseases (Asbestos, Silicosis), Hearing Loss and Traffic Accidents.
We were approached by Adviceline as the incumbent digital agency were not delivering results for the business. They were looking for an SEO agency both to improve the performance of their organic traffic but also to become more accountable for results.
Their SEO traffic had flat-lined, and the reporting they were receiving lacked transparency and was not delivering valuable insights to the firm partnership. Our challenge was not only to provide improved reporting and transparency to the firm, but also to kick start their organic results in a competitive market with well-established competitors.
We began by reviewing the tracking and reporting setup for Adviceline and identified a number of issues in the way website goals were being tracked. We tightened up tracking to focus on high-value actions for the firm (enquiries, leads) and adjusted campaign activities to ensure these were the central focus of our optimisation efforts.
We then conducted a comprehensive review of on-page SEO, adjusting metadata and web page content to present to Google in the most optimal fashion. We then complemented this with a programme of link outreach and guest blog posting to attract high-quality backlinks.
We also provided detailed content writing guidelines to the firm to guide their own internal content writing/creation efforts to maximise the effectiveness of content produced for SEO results.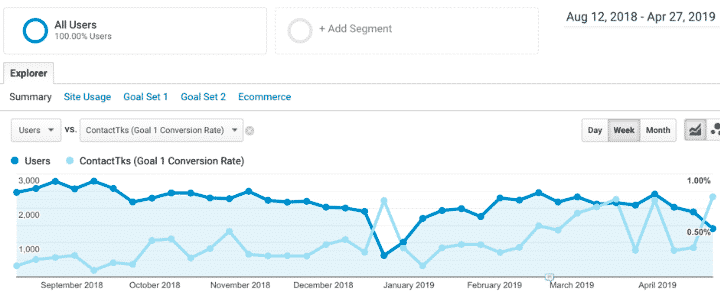 Since commencing work at the end of March 2020, in the last 3 months we have been able to:
increase traffic to the website overall by 20%
increase conversions/enquiries by almost 100% with an improved focus on converting practice areas and campaign optimisation
Increase the click-through rate for non-brand (service-focused) keyword queries arising from organic traffic
Deliver vastly improved reporting and clarity for the firm on SEO actions being pursued and results achieved