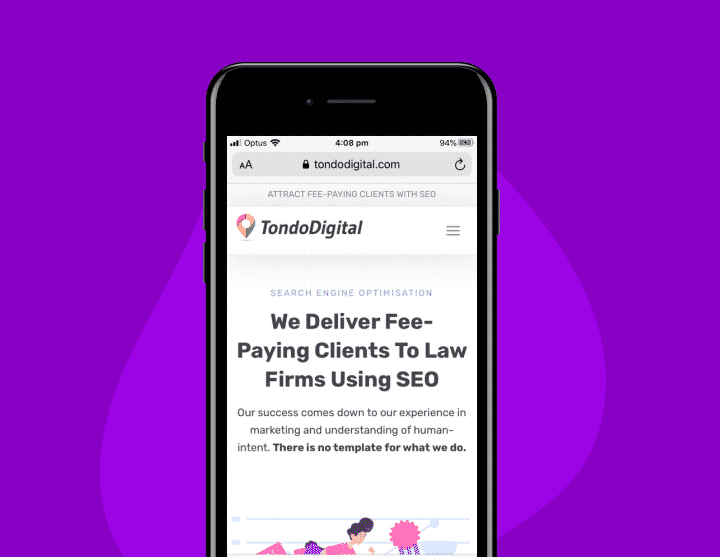 How Mobile Optimisation Impacts Your Google Ranking
The last thing you want is to dedicate hours of work into SEO…
Only for Google to penalise your site because it doesn't look any good on mobile.
If your law firm's website was built with WordPress…
Then it's probably already pretty responsive across all devices…
But you'll still be penalised for small buttons and unreadable font.
Imagine this scenario…
A user types "Law Firm California" in Google and 'XYZ Law Firm' shows up in position 1…
This user just happens to be using an iPhone and taps on 'XYZ Law Firm' with their thumb…
Because Google suggested it.When they reach the site, it looks terrible, cluttered, the navigation is confusing and the buttons are too small to tap…
And the user gets frustrated.
That's obviously a bad experience and it looks bad for Google because they suggested it to that user…
In position 1 no less because 'XYZ Law Firm' is implementing an otherwise amazing SEO strategy.
Google wants to avoid that.
This is why they do everything they can to favour sites that provide a good experience to its users across all devices.
So, before you spend another minute on SEO…
Grab a smart phone…
Grab a tablet…
And get to work improving the website for those devices.